When it comes to building your freelance career, you have two options:
Take control or be controlled.
Taking control means you're in the driver's seat. You choose what to work on, who you work with, and when you work (i.e. the goal).
Being controlled means many things none of us want:
Stuck in the rollercoaster – Working 80 hours a week then working 5 hours a week with no client in sight.
Stuck on a freelance platform – Freelance platforms can be great. They also (and usually turn into) a living hell. As a Reddit thread put it, "These sites drive down to the lowest price point, period. Those with legitimate value to offer abandon the site. Consequently the sites attract bottom-feeding clients to work with bottom-feeding freelancers."
Stuck in the "gig" economy – You're not an Uber driver. You're so damn good at your skill that you can be independent.
So how do we take control?
Start with these 3 simple steps: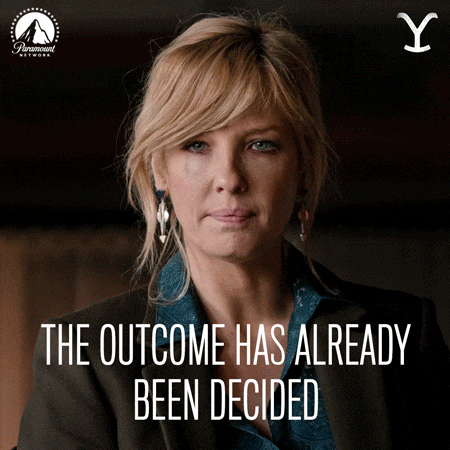 Step 1: Own the outcome.
You have to own every outcome you produce.
This means going above and beyond, yes; but mostly it means looking at every project as one step in an ongoing relationship. A freelance business is built off relationships, and client relationships grow by proving yourself to be indispensable with one outcome, then iteratively building up more business opportunities as the relationship grows.
For example, take Max Pete – freelance designer behind the website for our upcoming book The Human Cloud (with co-author Matt Coatney).
At the beginning of the engagement, Max could have looked at this project as just designing a Squarespace site.
Or, he could "take control" by owning our deeper need: to have one place for readers to turn to.
This means more than just nice designs. It means Max asking the right questions from the start. Then teaching us why his answers are unique to us and will solve the deeper need of creating one place for readers to turn to.
As Max put it:
"A website is more than an online brochure. The website has to be your centralized content hub. It also has to be engaging for new audience visitors, and quickly point users in the right direction of where you want them to go – what action you want them to take."
A tangible example? Dealing with how to best build an email list. We all know the importance of an email list. But what's the best strategy? A blog hosted on our site? Or a Substack? Or a Medium channel? Or all of the above?
Prior to Max, we tried everything (and Googled everything). But none of our strategies stuck and we felt like total novices. This is where Max shined. He not only taught us the potential options, but gave us the pros/cons, examples of how prior clients did this, and little details like pricing, support/maintenance, and technical limitations within each option.
Max owning the outcome isn't him being nice; it's him being smart.
Since he's positioned himself as a key component to our readership growth, he's now earning conversations beyond that initial project. For example, as time goes on, we also need SEO, a newsletter, and other creative growth mechanisms – all of which he can provide. That's upselling, and it's one of the fastest ways to grow your business.
TL;DR: Take control = Crush the outcome, win the trust, upsell.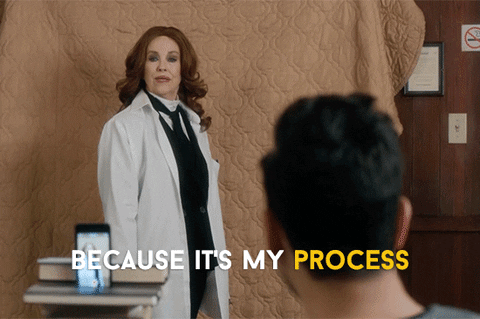 Step 2: Own the process.
When a project starts, do you know what needs to happen from beginning to end? If you don't, you should.
Freelance platforms feast on freelancers that don't take control of their own process. They give you a "gig", and hope you'll never peel back the curtain and realize neither you or the client actually need them.
Want to know the secret why you don't need a freelance platform? Because once you meet, the client most likely wants to keep working with you. Meaning no more 'bids' against other freelancers, but rather a consistent relationship.
But to keep this relationship, and replace a freelance platform with a relationship, you need to have a process. If you don't have one, or understand it, you'll be stuck on the freelance platforms forever.
The benefits of a process are much more than freeing you from the freelance platforms.
They also greatly improve your client experience.
"If you can't measure it, you can't improve it." – Peter Drucker
So, how should we think about our process? Frame your process under three buckets:
Automate: What do you repeatedly do in each new project?
If you're a writer, do you make the same editorial calendar every time?
Do you send the same kickoff email?
Can you standardize your Statement of Work (SOW)?
Optimize: What 20% of events or activities drive 80% of the project value?
Examples:
Your deliverable emails might have the most impact.
If you're a designer, the template you use to set up a site might be the most valuable part of the project.
If you're a writer, identifying the right keywords might be the most impactful.
WOW: What little things can differentiate you?
Examples that have WOW'ed me:
Weekly update emails
Keeping record of things about me, so that 6 months down the road my freelancer knew me better than I know myself
Suggesting follow-up projects (yes, I the client can gain huge value in getting upsold)
TL;DR: Process frees you from freelance platforms and helps you create the best client experience.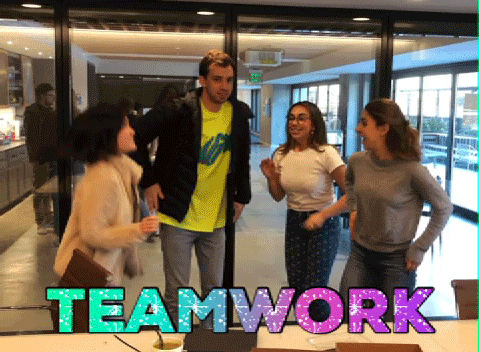 Step 3: Scale through your freelancer network 
When helping companies embrace you freelancers, a sad situation always popped up: ghosting (and yes, it's the same ghosting that happens in dating).
Things would be going great. The clients would LOVE working with you and you'd love working with the client. Outcomes were sensational (and much, much cheaper than alternatives).
Then I'd get a ping from a freelancer:
"Where'd the client go? It's been two months and I haven't heard from them."
What happened?
The client prioritized work that wasn't in the freelancer's offerings, which naturally happens every couple of months. Then, when the client needed that freelancer's type of work, months would've gone by and the client either forgot or started working with an agency since it's 'easier'.
It wasn't the freelancer's frault – nor the client's fault.
But the reason is that clients don't dream about hiring you. They dream about getting stuff done and crushing their goals. And whether it's through you, their full-time employees, or agencies, they want the easiest possible solution to get stuff done.
So, how can you avoid getting ghosted?
You need to do what an agency can do: say yes to everything.
And how will you, an individual freelancer, do that?
Through your freelancer network!
Specifically you need to:
Team up to take on complex work
Refer work back and forth
We've covered the importance of a strong freelancer network in depth in "The Future of Freelancing" and "How to Build Your Freelancer Network."
A rising trend is the formation of "freelancer collectives" – strong networks of your trusted freelancers to team up with, refer work to, and partly recreate the good of the office (community, training, and development) without the bad (politics, power-hungry old dudes).
Take Iva Divic and Vanja Ivancevic, who created the "twentythree" collective to "connect creative individuals with compatible skills, curious minds, innovative ideas and strong work ethics."
"The main motivation behind creating a collective was that we wanted to offer more services to our clients. If you have a group of trusted freelance buddies, the possibilities are infinite! By working together, the project remains centralized with an easier communication flow; something that usually doesn't happen if you work in a scattered environment. In the end, the objective is clear: to deliver the best results that will help your clients grow. And a happy client is our measure of success!"
TL;DR: Make the news = Join forces.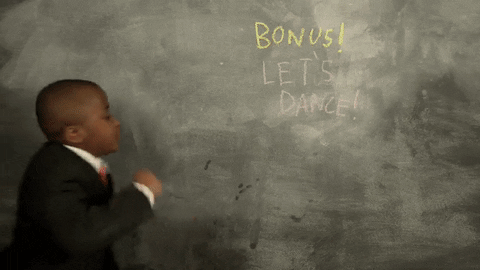 Bonus Step: Stop trading time for money by productizing your expertise.
Finally, it's time to convert your service into a product. Think of a product as anything that a customer can use without you doing anything. For example, a book: you don't need to write a new manuscript each time there's a new reader. You write it once, then the customer buys it and loves it while you sleep.
We commonly see skill-specific templates work wonders. If you're a writer, this could mean templatizing an editorial calendar; for a sales expert, templatizing cadences.
Here are some great examples:
TL;DR: Take control = Productize your service.
About Venture L
Venture L is where the world's best freelancers run their business. By integrating your network of trusted collaborators and processes into one personalized platform, you can take on more projects, slash operations in half, and scale your business.
We're currently collaborating with a select group of innovators.
Want to be one of these crazy innovators? https://venturel.io/app/
Lauren is a freelance copywriter and content strategist originally from the United States. After volunteering in Tanzania post-university, she realized she was too restless to go home, and became a digital nomad across 5 continents for 3 years. She's now based in Berlin and thrilled to own house plants and have her suitcase in storage. Lauren's favorite part of working with Venture L is the whole community's dedication to GIF correspondence.