At some point in the first few months of 2020 – depending on where you live – many people started experiencing consistent remote work, whether they wanted to or not.
It didn't end as restrictions started loosening, though; many companies who were able continued asking (or allowing) their workforce to "telecommute."
It's a whole new world… or is it?
Beyond the people who worked remotely pre-pandemic, there are two other groups who were already – for the most part – total pros at this remote work thing: freelancers and digital nomads.
But are those three groups mutually exclusive? Do they ever not work remotely? And how common is it to have an overlap of all three? Let's discuss.
Freelancers vs. Remote Workers vs. Digital Nomads: Is there any difference?
While there are many people around the world who check all three boxes (myself included), there are some key differences that often get left out of the conversation.
Freelancers: This term generally refers to someone who is self-employed and not committed to a particular employer long-term. In other words, they run their own show.
Remote Workers: This group could be anyone, anywhere, with any job and any style of employment – it just means that they can work remotely, aka not from a set office or other specific place of business. As we've seen this year, traditional employees can be remote workers, as can freelancers, business owners, and others. It also doesn't have to be all or nothing: some people have a hybrid setup of remote/in-office work.
Digital Nomads: The number of people pursuing a "nomad lifestyle" has been growing in recent years, and search interest in the term has ticked way up in 2020 as more people realized they could be a remote worker – from anywhere. Digital nomads are generally location independent, meaning they take their work (whether it be freelance, a traditional job, or something else) with them as they travel from place to place.
Here are 3 of the top attributes successful members of each group share:
| Freelancers | Remote Workers | Digital Nomads |
| --- | --- | --- |
| 1. Outcome-oriented | 1. Self-disciplined | 1. Adaptable |
| 2. Self-motivated | 2. Communicative | 2. Independent |
| 3. Collaborative | 3. Flexible | 3. Culturally aware |
What's the overlap between groups?
In short, there's quite a bit. If you look at the venn diagram above, you can visualize how various workers might fit into one or more of these boxes.
For starters, freelancers can easily be remote workers or digital nomads, especially because the flexibility of the work style lends itself to location flexibility.
Most digital nomads are remote workers (at least when they're traveling). The exception would be nomads who perform their work in whatever place they're currently staying. For example, I once met someone who was a traveling tattoo artist.
Remote workers are not necessarily freelancers or digital nomads, but – as many people have been realizing this year – they could probably make that transition without any change in work quality.
When all three overlap, you get the epitome of a flexible worker:
Their work itself is flexible as a freelancer;
They don't have to do it from a set place as a remote worker;
And they use this flexibility to take their work with them wherever they go.
Take it from Amanda Scott, Freelance Content Creator and Community Manager, who is herself one of these ultimate flex workers:
"I think all three overlap because all three offer an increased level of flexibility and autonomy over your time, your projects, and the environment you are in. You can moderate your level of exposure to new industries, new connections, and a level of personal expansion – and that growth experience is compounded even further when you're at the intersection of all three."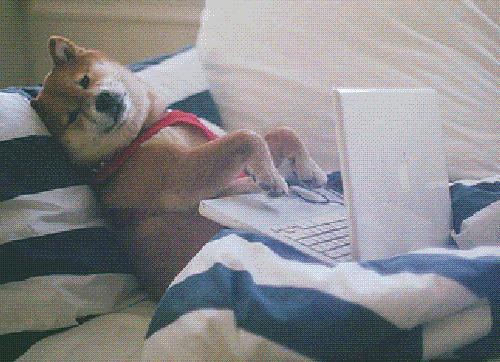 Is the workforce trending toward remote-freelance-nomads?
In other articles, we've discussed the idea that the shift toward freelance (and flexible work styles in general) already existed in the pre-pandemic sphere; it's just been accelerated as a result of COVID-19.
These shifts affect all three groups mentioned above. Here are a few of the trends we've seen in the past 8 – 9 months:
More people working remote during lockdowns → more people realizing they can work remotely long-term
More people embracing remote work → more people realizing this means they can move locations, leave expensive cities, or work from anywhere as a nomad

More people laid off, furloughed, or looking for ways to not rely on an employer → even stronger shift toward freelance/ self-employment
So, is every worker on earth going to go completely flex and become a remote-freelance-nomad? Probably not. But are we going to see sizable growth in each of these groups over the next 5 – 10 years? Almost certainly.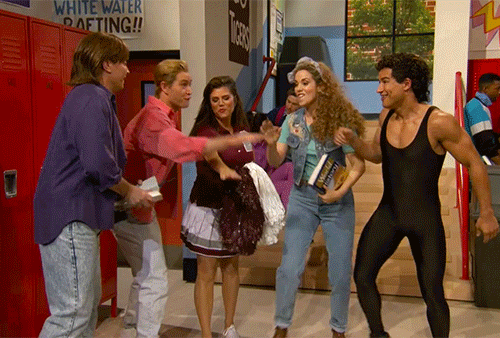 Why does this shift matter to the freelance community?
Many freelancers will never become digital nomads. Many remote workers will never become freelancers. These trends aren't applicable to everyone, but because they're growing so rapidly in tandem with one another, it's beneficial to be up to date on where things stand.
If you fit into one or more of these groups, you'll undoubtedly expand your network over time to include others who do as well. Welcome to the future of work!
About Venture L
Venture L is where the world's best freelancers run their business. By integrating your network of trusted collaborators and processes into one personalized platform, you can take on more projects, slash operations in half, and scale your business.
We're currently collaborating with a select group of innovators.
Want to be one of these crazy innovators? https://venturel.io/app/
Lauren is a freelance copywriter and content strategist originally from the United States. After volunteering in Tanzania post-university, she realized she was too restless to go home, and became a digital nomad across 5 continents for 3 years. She's now based in Berlin and thrilled to own house plants and have her suitcase in storage. Lauren's favorite part of working with Venture L is the whole community's dedication to GIF correspondence.